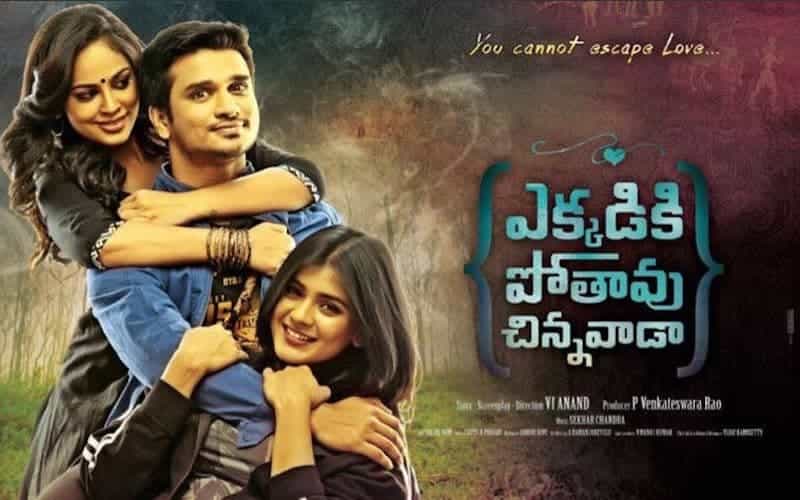 Ekkadiki Pothavu Chinnavada
Arjun(Nikhil) is a visual effect supervisor who fails in love. One day, he takes his friend(Vennela Kishore) for treatment possessed by an evil spirit. There he meets Nithya(Hebah Patel) and falls in love with her. The twist in the tale arises when Arjun comes to know that Hebah is also possessed and someone inside her body is making her do all these things. Things become ever worst for Arjun when yet another character called Amala(Nanditha Swetha) approaches him as the one who is behind all this. Now the real story begins, why amala behind arjun, who is she???
You Cant EScape LOVE...!