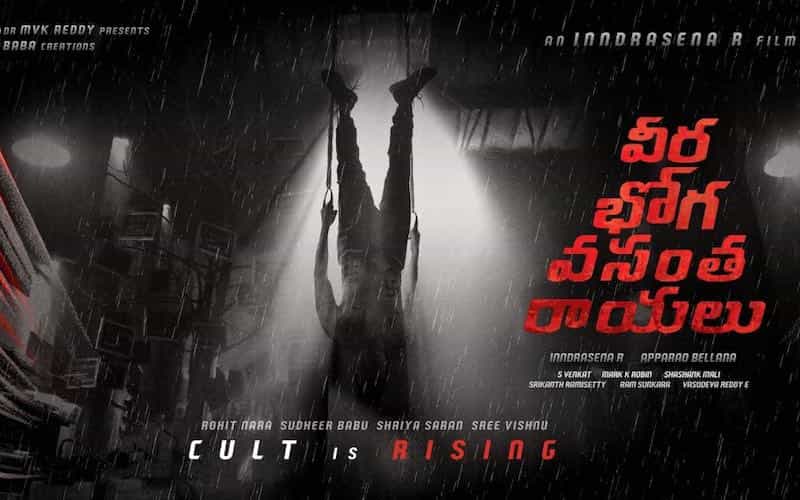 Veera Bhoga Vasantha Rayalu
Vinay Rao (Sudheer Babu) is a police officer. He get a complaint from a young boy who claims that his house, along with his parents inside, has gone missing. Meanwhile same incidents takes place and Deepak Reddy (Nara Rohith) is appointed as the head of the Investigation Unit. They get a call from a man claims to be Veera Bhoga Vasantha Rayalu (Sree Vishnu) and ask for Inspector Neelima (Shriya Saran). The rest of the story is about how Deepak investigate the missing case. Who is the kidnapper.? What happened to the boys house. Who is Veera Bhoga Vasantha Rayalu ?
Who is veera? What is Bhoga! Where is Vasantha? How is Rayalu? Cult is Rising...